Like any Genealogists we have run into many walls in our attempts to research our family history. Probably like many others, finding where in Europe, Asia or Africa our ancestors came from and when and how they came is the biggest hurdle of all. Below are some of the "walls" in my research. If you can help me over any of my "walls" contact me at eron6637@cableone.net
Giuseppi (Joseph) MIGLIORE ~ Born in Italy 6 Mar 1883, emigrated with his mother and sister in 1886, and married Marie SCHAEFFER about 1903 in Brooklyn, NY. Joseph's parents were Clemente MIGLIORE and Rosa BARONE, both of Caserta Province, Italy


Franciszex "Frank" SKICKI ~ Born in Russian Poland Mar 1870, emigrated about 1892, married Johanna GORSKA in 1897 and later Catherine NIEZGODA in Albany, NY in 1904. Frank's parents were Joanis and Franciscas SKICKI.


Marie SCHAEFFER ~ Born 10 Feb 1885 in Vienna, Austria, emigrated to U.S. in 1902. Josep Schaeffer, father and Marie Miller (Mueller?) mother.


August SCHMIDTKE ~ Born in West Prussia in 1849, emigrated about 1873, and married Wilhelmine SIEBERT in Albany, NY in 1874.
---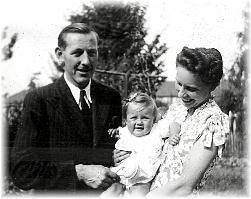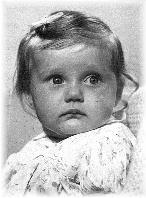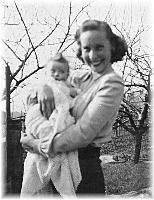 LOST JARVIS FAMILY
These are photos taken in 1947 of my cousins in England. My mother Maude Lockwood was the contact with them. Since her death we no longer have a point of contact. If anyone knows this family please contact me at eron6637@cableone.net. Either the family name is JARVIS or JARVIS is the baby's mother's maiden name. The father is Charles and the mother is Joan. The baby is Jacqueline. There is another lady, probably a grandmother referred to as "Nanna". The picture with Joan was taken on 13 April 1947. The baby portrait was taken by Alex Imarie, 127 High Street, Beckham, Kent, England.